Horses are not people. We know this is true. But attend any horse event, enter any tack shop, open any horse magazine and you'll come away thinking otherwise.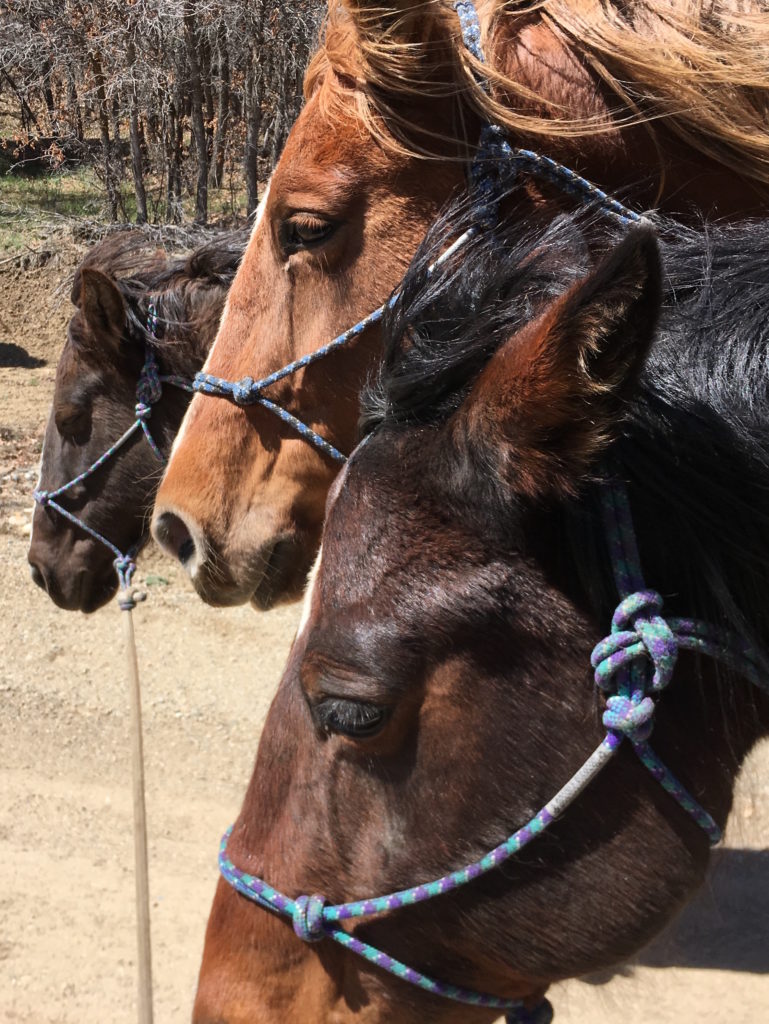 You'll be convinced horses have feelings, motivations, and goals. We tend to replace their simple needs with our more complicated ones. We anthropomorphize; we make horse actions personal and emotionally complex.
He likes kisses.
He needs his breakfast, lunch, and dinner.
Look, he's nodding, "Yes!"
We're friends. He loves me!
It's fun but it's wrong. Of course, horses DO have feelings, motivations, and goals. But from a scientific point of view, they're much more basic than we think:
They want to move.
They want to forage.
They want to rest.
They want to be with other horses.
The horse brain is about the size of two human fists. At a recent Evidence-Based Horsemanship seminar, Dr. Steve Peters carved out the cerebellum, a tangerine-sized brain part and what he called the "juke box of motor memory."
Among other things, the cerebellum is essential for balance. When a horse learns to walk, run, kick, sidepass, and change leads, all that information or "muscle memory" is stored in the cerebellum.
Assuming a young horse has been allowed to move and interact with other horses, you're not really going to train it to do anything physically. Training is much more about horse/human interaction. Also, a lot of our horse work has to do with getting out of the way, staying off the reins, letting the horse balance itself, etc.
What we didn't see during Dr. Peters' dissection was a huge frontal lobe. That's the part of the brain responsible for making plans, forming strategies, learning to generalize. That's because horses, unlike humans, don't have a huge, developed frontal lobe.
Horses don't have it in for you. They don't lie or plot. They don't have a laugh at your expense. Nor do they do something for charity or to redeem themselves. It isn't in them to do those things. Literally.